AECOM appoints new lead for building engineering healthcare practice line
Building and Design | Facilities
Richard Mann now responsible for leading team
Richard Mann
AECOM has appointed Richard Mann as director of its building engineering healthcare practice line in the UK and Ireland.
Mann will be responsible for leading the team in response to the growing demand for its specialist expertise and experience in the sector.
A chartered engineer, he has been with AECOM for over 20 years and his healthcare experience includes overseeing the engineering disciplines as project principal on a number of schemes including The Sid Watkins Building at The Walton Centre; the new Clatterbridge Cancer Centre in Liverpool; and the King Edward Memorial Hospital in Bermuda.
Jonathan Puddle, head of healthcare UK and Ireland, said: "AECOM has a respected track record in the delivery of major healthcare projects, most recently demonstrated by the successful completion of the new £160m cancer centre at Guy's Hospital in London.
"Our talented building engineering team is currently working on some of the UK's most-advanced healthcare projects including the £353m Midland Metropolitan Hospital and Wales's new Specialist and Critical Care Centre.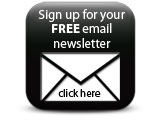 "The team is a vital component of AECOM's integrated healthcare offer and Richard's appointment in this key growth role is further evidence of our investment in the UK and Ireland's healthcare sector."
Companies