Beaver Healthcare adds new range of products for 2015
Beaver Healthcare kicks off 2015 with some very attractive price promotions
Beaver Healthcare are really excited to show off all the NEW PRODUCTS that have been added to the range for this year 2015. There has been considerable effort and investment injected into our range, in response to market feedback and we anticipate an excellent year ahead.
Changes have not been limited just to product, Beaver Healthcare now offer FREE DELIVERY TO UK MAINLAND and many products have been subjected to PRICE REDUCTIONS for 2015 these can be viewed in the NEWLY LAUNCHED ISSUE 9 PRODUCT CATALOGUE.
Beaver Healthcare have kicked off 2015 with some very attractive price promotions which are included in our EARLY BIRD PROMOTION click here for full details.
For those who are not so familiar with Beaver Healthcare, we have now entered our third decade of supplying furniture and equipment to leading healthcare institutions across the UK.
Whether providing from stock, or designing and manufacturing bespoke solutions, the well-being of patients and professionals is at the heart of our service. Our products help hospitals improve processes, enhance environments, and increase safety and efficiency. With a consistent focus on infection control, durability, flexibility, and value for money, our products are trusted throughout the NHS and private sector.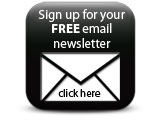 As part of our commitment to patient and staff well-being, we recognise the importance of you as a valued client, and welcome your feedback in helping us to consistently deliver a complete and satisfactory service.
Featured Companies