Clean and dry
TOTO's clean dry hand dryer wins the iF Product Design Award
The Clean Dry hand dryer from TOTO
This small hand dryer saves on energy, can fit into a variety of spaces, and can be specified for commercial and residential use.
The body measures 245x154x470mm and is slim enough to be neatly installed in a small bathroom area or lavatory cubicle.
A water-receiving tray helps prevent water from spattering to the floor or the surrounding area. The high-speed air velocity from the wide outlet can dry your hands effectively and in super-fast time.
This innovation has led to TOTO winning the prestigious iF Product Design Award for the third successive year for design excellence.
Hand dryers offer a number of advantages over paper towels, especially in public facilities. They are touch-free, and therefore extremely hygienic, particularly in busy washrooms. TOTO's Clean Dry has a drip tray and is far easier to keep clean in high-traffic areas. Clean Dry has a better environmental balance and considerably-lower operating costs than using paper towels.
Essential to know:
Functional universal design
Touch free
Low operating costs
Powerful
Maintenance free
Quiet
Drip tray
Filter
The WASHLET is TOTO's signature design product. First launched in 1980, this shower-WC has revolutionised bathrooms with its touch-free technology. In addition to the characteristic warm water spray, the WASHLET has heated seat, odour-absorbing deodoriser, dryer, and ewater+ function.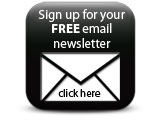 The SG WASHLET sprays the toilet bowl with electrolysed water, which is environmentally friendly and can be returned back to the water cycle.
Companies