DWA Architects starts work on Dartford care home
Building and Design | Social Care
Care home to be built on former hospital site
A new care home will open next year in Dartford
Work has begun on a new 75-bed care home in Dartford, Kent.
York-based DWA Architects has provided construction drawings for the project, which will be developed by Horizon Construction.
The new facility will be built on the redundant former West Hill Hospital site at the junction of King Edward Avenue and West Hill.
David Ward, managing director of DWA Architects, said: "This project will deliver a modern, state-of-the-art care home, designed to complement its surroundings."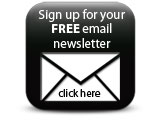 Work has already begun on the site, and the care home is expected to next year.
Companies