Direct Healthcare Services and Smith & Nephew partner to supply ADERMA Dermal Pad range into UK
Product helps to prevent avoidable pressure ulcers in at-risk patient groups
Direct Healthcare Services has entered into an exclusive agreement with Smith & Nephew to promote and supply the ADERMA Dermal Pad range into the UK community care market, excluding Northern Ireland, from May 2014.
The ADERMA Dermal Pad portfolio is designed to help prevent avoidable pressure ulcers in at-risk patient groups. It is a range of re-usable dermal gel pads that redistribute pressure to help protect critical areas from damage as a result of pressure, most notably the heel and sacrum. ADERMA is an excellent addition to any prevention care plan for patients at risk of developing pressure damage.
Direct Healthcare Services has significant experience in the provision of clinically -proven solutions and have expert teams committed to supporting ongoing education and training in pressure ulcer prevention. Leveraging the synergies that come with aligning ADERMA as part of a comprehensive pressure area care portfolio is something that both Direct Healthcare Services and Smith & Nephew Healthcare are keen to develop with the new partnership.
Community health care providers including loan stores, district nursing teams and nursing homes can now order ADERMA directly from Direct Healthcare Services in addition to continuing to order through any existing ordering channels. All customer support, training and product promotion will now be supported on a daily basis by Direct Healthcare Services UK sales and customer service teams.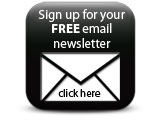 Smith & Nephew will retain responsibility for all aspects of the sales and marketing of ADERMA in the acute channel.