ECO-flow UCV canopies from MAT
Engineered for energy efficiency
ECO-flow canopy
The Climate Change Act of 2008 sets legally binding targets to reduce the UK's carbon dioxide emissions by at least 80% by 2050. The NHS has got off to a strong start, with NHS England reporting an 11% reduction in carbon emissions between 2007 and 2015, exceeding the 10% target set in 2009.
However, if the 80% reduction is to be met, change will have to take place even faster. MAT's ECO-flow range of ultraclean ventilation (UCV) canopies was engineered to help hospitals contribute even more to the UK's ambitious energy efficiency plans, and is an innovative and effective response to evolving expectations.
ECO-flow™ UCV canopies are engineered to use less energy while still keeping the patient safe from airborne contaminants. Energy efficiency is achieved through innovative internal design and the introduction of infinitely variable-speed DC motors, while highly efficient centrifugal fans reduce the energy drain required for cooling. LED cruciform lighting has also been added. The system uses up to 60% less power than other similar canopies, even in full ultraclean mode.
When not in use, the system can be turned off rather than being left in standby mode; when it is needed again, it only requires a purge time of around 30 minutes to create an ultraclean environment. Reduced energy usage also means reduced energy spend, another way hospitals benefit from using the ECO-flow system.
A sustainable building must consider how to minimise its energy use, without adversely affecting patient care or the hospital environment. Efficiency and design measures can ensure hospitals use energy and resources wisely. Mechanical ventilation is major source of energy use, and can account for around 30% of electricity consumption in modern hospitals.
Hospital ventilation is extremely important – it is used not only to combat the heat generated by lighting, staff, patients and specialist equipment but, more importantly, to provide high air change rates in operating theatres and on the wards to help eliminate airborne bacteria.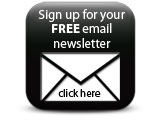 In the ECO-flow, MAT has developed a UCV system that significantly reduces energy usage without affecting performance levels, helping hospitals to meet energy efficiency targets while still complying with the guidelines laid out in HTM 03-01.
Featured Companies