FEATURE: Table talk
A new generation of operating tables is bringing flexibility and efficiency to theatres across the country. KATHLEEN ARMSTRONG reports
NO LONGER are trusts looking for an ordinary operating table. Changing technologies and processes within the operating theatre, and constraints on budgets, have brought the need for flexibility to the fore.
As a result, the operating table of today needs to be able to adapt to a range of technologies and procedures, be ergonomic, easily movable and, if possible, able to take the weight of a bariatric patient. The new generation of operating tables offers all of this, and more. But, to take advantage of the benefits they offer, and the long-term efficiencies they can bring, trusts will need to invest.
The latest models offer flexibility, enabling them to be used for the full range of procedures – from general surgery, to laparoscopic procedures, to use with imaging equipment in hybrid theatres. Made of lightweight carbon fibre materials, the modular construction of the tables enables them to be easily adapted to the different requirements of each theatre, surgeon and procedure.
"The Magnus is what operating tables will look like in future," says Adil Baig, Maquet's UK divisional manager. "It is so advanced there's not a single table that can be compared to it."
The table can be sloped to angles of up to 80° and simultaneously tilted to an angle of up to 45° to enable it to be used for a wide range of procedures. Its components can also be clicked in and out, easily changing the configuration. Tables such as the Magnus can be integrated with other equipment in the operating theatre. However, despite their capabilities, their use is still limited in the UK, primarily because they are more expensive than traditional equipment.
"As far as operating tables go, in the UK we are far behind the rest of Europe," Baig claims. "We buy mechanical tables, but not the highest end. We don't consider workflows and transfer systems."
Andy Parr, product specialist at Trumpf Medical, agrees. He said: "In mainland Europe, they look more at the ergonomics and workflow; how quickly and efficiently they can move patients through the theatre. High-end tables help increase throughput. However, in the UK, we have more of a 'make-do' attitude; it's the everyday tables we sell most of."
However, in mainland Europe, it is Trumpf's TruSystem 7500 and 5500 tables that are popular. The high-end models integrate with other equipment and can be easily adapted for different procedures through a range of accessories and changeable table tops. These include Trumpf's new MIS-Hip-Device, a hip traction system which, the company says, has demonstrated in trials to reduce operating theatre time by up to 30%.
"If you can change the way you use the equipment to be more efficient, shaving, say, five minutes off each time, you may be able to add two more slots to the weekly theatre schedule," Parr comments.
Another form of flexibility that provides both an ergonomic and practical solution for surgeons is the range in which operating tables can be moved up and down. This can be particularly important in procedures such as laparoscopic surgery, where tables need to be able to go low enough to enable surgeons to work comfortably on the patient using large instruments.
"You want the table to be able to drop to a relevant height to enable lateral access," says Keith Bolton from UK-based Starkstrom – that is, a minimum height of around 650-700mm.
Pressure-relieving mattresses are also important, especially for long operations, and a number of mattresses have been developed for this purpose, including the K8 mattress from Anetic Aid and pressure-relieving mattresses from Charnwood and KCI Medical.
Because of the often heavier weights of patients and increased concern about staff safety, tables need to be easy to move – and, conversely, easy to bring to a halt. To address this need, many tables include motorised drives that enable patients to be easily transferred onto the operating table in the anaesthetic room and moved from there directly into the theatre. Starkstrom's modular Scandia operating table has three twin castors which can be augmented by a fourth guide wheel or a powered fourth wheel to aid steering and facilitate patient transfer. It can also be operated using a Bluetooth wireless hand control.
According to Bolton: "These tables may be more expensive, ranging in price from £2,500 to £3,000, but they reduce the incidence of back injuries. The table moves itself and stops when the staff member takes their finger off the button."
If you can change the way you use the equipment to be more efficient, shaving, say, five minutes off each time, you may be able to add two more slots to the weekly theatre schedule
To accommodate the needs of bariatric surgery, Eschmann's T20 general surgery table can carry a load of up to 450lbs; currently the greatest weight-bearing capacity on the market, according to the firm. The table was selected by St Richards Hospital in Chichester in early 2010 for a gastric bypass operation on 'Britain's fattest man' as the hospital needed a table that could bear a load of nearly 60stone (380kgs). Prior to supplying the table, Eschmann conducted simulation exercises to ensure it would support the patient and the requirements of the procedure. As a result, width extenders, leg abduction support, arm tables and bariatric thigh straps were added.
To combat the risk of infection, Eschmann also developed Velcro-free, mushroom-cap-style mattress fittings, as well as ABS mattress covers which guard against fluid ingress. The covers are made of a special scratch-resistant, hard-wearing and easy-to-clean seamless acrylic-capped ABS.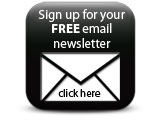 In addition, suppliers such as Trumpf Medical, Maquet, Starkstrom and Eschmann are increasingly working in partnership with suppliers of other operating theatre equipment to ensure all equipment in the theatre works together. No longer is an operating theatre table just a table. It is an integral piece of equipment that can improve efficiencies and save money for a trust in the long-term. But trusts need to be willing, and able, to invest in order to reap those benefits.