Grosvenor Interiors: Maternity bereavement suite Leicester General Hospital
A 'reflective' space, offering comfort and privacy while meeting medical needs
Overnight stay room
The challenge:
How to create a space supportive to parents facing the devastating experience of giving birth to a stillborn child. Leicester Hospitals Charity approached us to design a comforting environment offering privacy at this most sensitive time whilst still meeting medical needs.
Example of presentation
Our approach: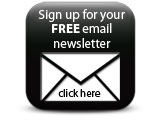 Our conversations with the maternity team guided our design, emphasising soft colours and lighting with a homely feel. The suite has a fully fitted kitchen and en-suite bathroom with a double bed and a sofa bed. Mothers, partners, and family are given time and space well away from the noise and bustle of the nearby maternity ward. The 'bedhead services` associated with hospital beds are discreetly concealed, as is nursing equipment. The attached nursery has a soft curtain separating it from the recovery room rather than a door, as mothers often want to see their child more than once as part of the grieving process.
Sahara quiet room
"Thanks to Grosvenor Interiors and our generous supporters, Leicester Hospitals Charity has been able to make a real difference for our some of our most vulnerable patients. Grosvenor's contribution on colour, design and bespoke furniture is really helping to improve our patients' stay and overall well-being".
Debbie Adlerstein, Leicester Hospitals Charity.
Example of 3D visual for presentation
Companies