High security for first combined dental hospital and school in 40 years
Building and Design | Patient Experience
Security Solutions, a division of ASSA ABLOY UK, secures contract to supply door sets and architectural ironmongery products for Birmingham Dental Hospital & School of Dentistry
Security Solutions, a division of ASSA ABLOY UK, has secured a contract to supply products for Birmingham Dental Hospital & School of Dentistry – the UK's first new integrated dental hospital and school for nearly 40 years.
The development is seen as highly-strategic for the city, being a key element of the new Edgbaston Medical Quarter and further enhances the city's reputation as a hub for medicine, learning and life sciences.
The new state-of-the-art facility will house a range of services for the public including walk-in emergency dental care, restorative, oral surgery, oral medicine, orthodontics and paediatric dentistry delivered by Birmingham Community Healthcare NHS Trust. The public will access all dental services in one wing of the building with a second wing providing world-class research facilities and, as home to the University of Birmingham's School of Dentistry, a modern learning environment for more than 600 undergraduate and postgraduate students and trainees.
This landmark development was granted detailed planning permission in December 2012 for the site, which is the former home of BBC Pebble Mill studios. Pebble Mill studios hosted a number of famous shows for more than 30 years. It shut in 2004 when the corporation moved its operations to the Mailbox development.
Security Solutions has scheduled 500 timber door sets and architectural ironmongery for the prestigious project, including Laminate faced doors with painted frames, complemented with Scanflex door furniture, that offers the simple lines and functionality of classic Scandinavian design.
An array of ASSA products will be supplied to the project, including ASSA's robust, high-security P600 cylinders and modular rack and pinion door closers, as well as cam motion door closers that will fulfil the demands of the Equality Act 2010 .
David Shield, specification development manager at ASSA ABLOY UK, said: "We are looking forward to playing our part in the regeneration of Pebble Mill as a world-class healthcare destination.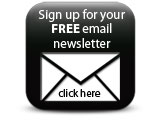 "We have worked closely with the building's contractors to ensure the security solutions we install will fit in with the building's strong visual identity."