Neo-Slip sales through the roof following Dragons' Den appearance
Renewed interest in anti-embolism stocking aid following nurse's TV appearance
The Neo-Slip anti-embolism stocking aid
An appearance on The Dragons' Den has led to an increase in sales for Neomi Bennett, registered nurse and inventor of the multi award-winning Neo-Slip anti-embolism stocking aid.
Bennett was seeking investment to help save lives and reduce the number of people developing hospital and travel-acquired deep vein thrombosis (DVT); a condition that claims 25,000 lives every year in the UK.
Despite not winning over the Dragons, she said: "The experience has helped me enormously and the response I have received since the show aired has been fantastic. It was unfortunate not get investment from the Dragons due to issues with the patent, but it is definitely still pending and I am very excited to see the application get accepted. I have taken all the right steps to do so. Using a patent attorney significantly increases my chances of a successful application.
"Now that the dust has settled with The Dragons' Den, I am looking forward to focusing on my position as a nurse and bringing Neo-Slip to as many patients as possible."
Through the huge increase in her customer base following her pitch to the investors, Bennett has supplied private and NHS hospitals and is taking steps to have Neo-Slip available on prescription.
Neo-Slip is a low-friction pouch that goes onto the foot before applying the tightly-fitted stocking. The pouch creates a lubricated environment that supports the smooth application of the stocking.
While training to become a nurse at Kingston University, Neomi was given a risk assessment essay to look for and solve a problem. She decided to look at the stockings because she noticed many patients were reluctant to use them as they are extremely tight and difficult to put on.
A new, simple and affordable solution to an old problem, Neo-Slip was an instant hit within the medical industry. Building on its successful launch, Bennett won a funding award from UnLtd, a charity that supports social enterprises, and began supplying hospitals, independent pharmacies and nursing homes.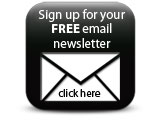 With several distribution deals agreed with pharmacies in the UK, Neo-Slip is now making significant inroads in the USA, Canada and Europe.
Inventor, Neomi Bennett
Companies