SCHOTT introduces latest LED product
New autoclavable TO LED with customisable caps and glass lenses
SCHOTT offers a variety of customised TO housing footprints and glass optics, including lenses with UV transparent glass
SCHOTT is introducing a third LED product design to complement its series of autoclavable light sources for use in medical instruments.
The new TO LED is a High Brightness LED based on SCHOTT's hermetic TO housing footprint, making it fully autoclavable. It is ideally suited for use in medical instruments that need a sterilisable and reliable light source at the point of action, as well as for UV curing devices.
The SCHOTT TO LED boasts a fully gas-tight housing design based on inorganic, non-aging materials, making it very robust, resistant to chemicals, corrosion and pressure - even at varying temperatures. The result is a highly-reliable light source, performing efficiently over a long period time.
The TO LED technology has been tested to withstand more than 3.500 autoclaving cycles. Better heat management thanks to the choice of a fully-inorganic design with durable materials such as glass and metal in a substantially-longer lifetime.
"In addition to being autoclavable, the TO LED has another advantage: it can be adapted to many different applications because of our broad-range package geometries and customised caps with glass optics", said Dr Frank Gindele, development manager for LED products at SCHOTT Electronic Packaging.
The TO LED can also be designed with specially-adapted UV transparent glass types allowing for a high transmission of light at a low wavelength. This makes the new TO LED a perfect candidate for use in instruments using UV light. Other possible applications include dental cameras, endoscopes, laparoscopes, otoscopes and surgical equipment. It can easily be incorporated into all designs as it is available in a through-hole packaged format as well as in a SMD design.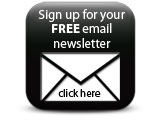 SCHOTT offers the TO LED in accordance with customer requirements in different colour temperatures, light colours, radiation profiles, and optical properties such as luminous flux. Different colours and wavelengths can be combined within one LED module. Additional electronic components such as resistors or ESD protection can also be integrated into the LED module.
Companies