Smart floor innovation for elderly care
Building and Design | Technology
This is the award entry for Elsi Smart Floor, entered by MariCare in the Best Use of Technology category
Elsi Smart Floor answers today's requirements for elderly and nursing homes, where the requirements include improved nursing tools for providing pro-active care, reduced injuries, improved safety and security of the residence, unmet needs that can lead to behavioural disturbances, cost savings, and much more.
The Elsi Smart Floor detects movement and where the resident is located in the apartment. It is installed under the flooring and is invisible, which makes the apartment look like a real home-like environment.
Elsi Smart Floor is an answer to the demands of today's care homes as it detects falls and the injuries; offers tools for preventative care ; improves safety and the sense of human dignity; recognises unidentified needs, which may lead to atypical behaviour; and increases cost-efficiency.
The Elsi Smart Floor Solution provides diverse and vital information on the residents' activity levels throughout the day.
It learns the resident's normal activity level and thus is capable of setting different threshold values for each resident room by room.
Four activity sensors connected to the alarm system record the number of toilet visits; outdoor recreation; movement in the room; and time spent lying in bed.
The user interface also includes diagrams that provide information of the resident's activity levels over a longer time period showing changes that could otherwise be left unidentified.
The system raises an alarm when the activity sensor's threshold values exceed or fall short of normal, such as unusually-frequent or infrequent toilet visits or not enough outdoor recreation.
By being pro-active, Elsi Smart Floor helps the right nurse to be in the right place at the right time.
Routine checks can be reduced, thus, saving scarce resources and improving residents' privacy.
Quality of life is hugely improved by knowing that help is always available when needed 24/7, 365 days a year.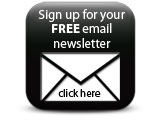 Serious accidents during the night time are always noticed and an alarm is sent. Elsi Smart Floor saves money, time and resources and pays itself back in 12-18 months, when the personnel have been trained and the system is optimally used.
Companies