Supra UK supports independent living
Building and Design | Facilities | Technology
KeySafe products feature at unique telecare show home
Supra UK's One Touch Personal Alarm is among the products being showcased at Berrington Court
Security product manufacturer, Supra UK, is showcasing its latest solutions at a unique telecare show home in Kidderminster.
A range of products have been fitted at Worcestershire Telecare's facility, Berrington Court, which provides a first-hand experience of the solutions available in assistive technology.
The first of its kind; the two-bedroom apartment has been equipped with the latest products demonstrating how these can support lives in a real-life, residential setting.
This home-from-home setting powerfully demonstrates just how products can be introduced and integrated into everyday living.
Technologies cover a wide variety of health and social conditions and illustrate how solutions can be introduced to support independence, health and wellbeing.
Supra UK products include the One Touch Personal Alarm, a personal monitoring service that allows the wearer to freely travel outside of their home.
The Supra C500 KeySafe
It operates using a roaming SIM, allowing the end user to alert up to three contacts in the event of an emergency and activate a two-way conversation with the responder, who can warn relevant family members or care professionals.
Mark Bywater, commercial development officer at Worcestershire Telecare, said "We all value our independence, but as we get older issues around personal safety, accidents or other emergencies can become a very-real concern.
"We have spent a long time offering a service to people who often can only read about products in a brochure or online, so our show home facility allows users to discover first-hand how products, such as the One Touch, can really make a difference to their lives.
"We have had all sorts of people use the show home, from buyers, carers, occupational therapists and even end users.
"There is nothing like experiencing a product and we've had glowing feedback from our visitors about how the service has been invaluable."
Another solution Worcestershire Telecare has been utilising is the leading Supra C500 KeySafe from The Key Safe Company.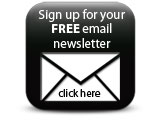 Ayesha Ellahi, product sales manager at Supra UK, said: "The showcase facility is an exciting new concept and we are thrilled our products will be available for members of the public to view first-hand.
Companies