Theraposture appoints experienced specialist as trusted assessor for the North
Craig Ward to cover Northern England, North Wales and Scotland
Craig Ward
Theraposture has appointed Craig Ward as its new trusted assessor for Northern England, North Wales and Scotland.
Before joining Theraposture, Ward was a key representative at Leckey for 21 years. with multiple responsibilities including client assessment, product lifetime support and corporate education.
He first developed a passion for assisting children and adults with disabilities while completing his Duke of Edinburgh Silver Award during which he gained memorable experiences volunteering within the long-term care sector and at special schools.
His time at the John Jamieson School in Leeds, one of the largest inclusive learning centres in the UK, inspired him to seek a career in the mobility and healthcare market.
Now, with vast knowledge, particularly in paediatrics and postural support; he joins Theraposture to strengthen its specialist services.
He said: "I decided to join Theraposture as the business has an outstanding reputation for quality products and services.
"Before submitting my application, I spent time talking to people in the industry about the company including visits to disabled living centres. Every professional I spoke to offered a glowing account of its ethical service provision, especially its client-centred approach. This reaffirmed my personal opinion and led to my application.
"Since joining I have already set myself personal objectives to expand my knowledge of conditions, especially Parkinson's, so I can deliver a higher level of understanding and compassion."
He added: " I have spent most of my career working closely with NHS occupational therapists and physiotherapists, so understand the challenges they face in terms of time and budget.
"My Theraposture region is where I have operated over the last 20 years so can fully appreciate both local and national issues.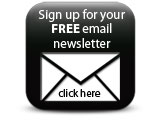 "I believe that by purchasing quality, durable and adaptable and modular equipment, statutory services can make the best use of limited funding."
Companies