Warning over faulty walking frames
Sunrise Medical Coopers range subject of alert after screw failure
The safety alert concerns Coopers walking frames manufactured by Sunrise Medical
A warning has been issued after a fault was discovered that could cause walking frames to become unstable and increase the risk of falls.
The Medicines and Healthcare products Regulatory Agency (MHRA) has issued a Medical Device Alert concerning Coopers walking frames manufactured by Sunrise Medical.
The alert concerns models with the product codes 7321C, 7323C, 7325C, 7331C, 7333C, 7335C, 7341C, 7343C, 7351C and 7353C despatched between 20 August and 2 October this year. The despatch date stickers can be found on the lower C-bar of the frame.
The warning comes after reports that the rear screws that fasten the lower bar to the frame may fail due to a manufacturing fault. The failure usually occurs a short time after assembly and could increase the risk of falls among users.
Health trusts are being urged to check stores and identify devices covered by the alert. All rear screws should then be checked and any that have missing, broken or damaged screws should be quarantined and returned to the manufacturer for replacement.
The alert states: "This warning concerns all those involved in the provision and maintenance of walking frames, in particular nurses, physiotherapists, occupational therapists and managers of equipment stores"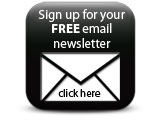 Click here to see the alert in full.