A clear choice for Nevill Hall Hospital's new mammography system
Fujifilm AMULET Innovality digital mammography system installed
When Nevill Hall Hospital in Abergavenny decided to purchase new mammography equipment it assessed the market against its list of required specifications.
The three companies that met the requirements were invited to site and evaluated using an individual score sheet system.
"Although some of our team were familiar with one of the shortlisted companies, we were determined to keep an open mind for our selection", said Helela Hammett, consultant radiographer.
"We used the individual scoring system to limit bias, and when we compared our scores we all agreed that the Fujifilm AMULET Innovality digital mammography system met all our requirements and more."
She added: "Image quality was a huge deciding factor for us and Fujifilm deliver this with their unique Hexagonal Close Pattern detector.
"The acquisition workstation (AWS) also provides a 5megapixel monitor, which was an important feature.
"As a radiographer I have experienced great difficulty identifying and biopsying fine microcalcifications, which are not always seen on the standard 3megapixel monitor, but are visible on the 5megapixel reporting workstation.
"The choice of two tomography angles on the AMULET Innovality is an unexpected bonus which provides us with a choice of standard or high resolution mode. The images can then be reconstructed into Fujifilm's 'S-view', which combines multiple slices in a 2D image.
"As we are moving away from prone table stereo biopsy at one of our sites it was important for us to be able to provide the patient with an alternative approach for difficult-to-reach lesions.
The AMULET Innovality lateral biopsy kit provides this alternative and is easy to use. We were lucky to have the opportunity to see the lateral arm used successfully on our site visit and this was very reassuring to us. The stereotactic biopsy positioner and controller is light in weight and easy to attach to the mammography system."
"The flexible Fit Sweet Paddle is proving a favourite with both radiographers and patients, providing comfort as well as the required compression force to ensure high quality images.
"We look forward to receiving the newly-developed Shift Fit Sweet Paddle to further improve both radiographer and patient experience."
"We have found the AMULET Innovality ergonomically designed and therefore very user friendly.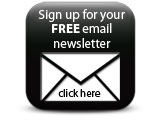 "The attention to detail such as displaying the patient's name at the bottom of the gantry is a welcome addition."
Companies