Asckey Data Service aqcuires NHS asset and facilities management system
Company takes over Eclipse-fm from HFC in effort to provide an integrated solution for NHS trusts
Asckey Data Services has announced the acquisition of the NHS asset and facilities management system, Eclipse-fm
Following a period of intense negotiation, a deal has been struck between Asckey and the Healthcare Facilities Consortium (HFC) in which Asckey has acquired sole ownership rights for Eclipse-fm, the leading asset and facilities management system currently used by the NHS.
The deal includes full Eclipse-fm product licensing, support and the Eclipse- fm trademark, and signals the end of a partnership between Asckey and the HFC that has lasted more than 10 years.
The acquisition corresponds with a period of sustained product innovation at Asckey and gives additional freedom for its in-house specialist developers to take Eclipse-fm functionality to the next level.
The solution is to form the basis of Asckey's new hard and soft facilities management tool, fmfirst. This new, single-source NHS site management product suite provides estates and facilities managers with a flexible and cost-effective management tool. As part of this, Eclipse-fm is taking on a new identity and from version 7.1 onwards will be known as fmfirst-estates & facilities. As well as maintaining all original features, future development of the new system will look to maximise functionality for increased effectiveness and ease of use.
An immediate advantage of integrating the product into the fmfirst product suite will be the potential for interlinking functionality. Each stand-alone unit including fmfirst-cleaning, fmfirst-stock and fmfirst-ebme can in future be linked to form a single integrated operating system with combined audit reporting capability. This allows trusts to build powerful, customised systems that match their individual needs.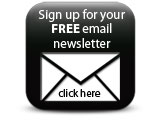 Bernard Hill, commercial director at Asckey, said: "Our development plans for the fmfirst product suite aim to produce improved, efficient and, most importantly, user-friendly functionality. This acquisition will allow for maximum product performance and continued assurance over facilities management and audit compliance within healthcare facilities."
Featured Companies
See also