Clark-Drain introduces Technodrain into UK construction
Light, robust HD-PE linear drainage technologies unveiled
The new Technodrain from Clark-Drain
Clark-Drain has launched Technodrain, a new addition to its popular linear drainage range that broadens the choice for UK construction.
Designed for surface water management, the versatility of Technodrain enables it to be used across all construction environments as a light, robust, technical solution for run-off surface design.
Made from High Density Polyethylene, Technodrain encompasses all load classes (A15-F900) in accordance with European standard EN 1433, comprising an array of grating design options in ductile iron, galvanised steel and stainless steel.
The Technodrain system will be available in 100mm, 150mm, 200mm and 300mm internal widths.
With the advantage of light-weight, polyethylene – for example, the EXEL 200HV has a 42.61 l/s hydraulic capacity ideal for use in road drainage and car parks and weighs 26.1kg, complete with D400 ductile iron grating - its size-to-weight ratio maximises savings in transport and installation cost.
Technologically advanced, Technodrain is resistant to temperature change with a thermal range between -60OC and +100OC.
It is also resistant to a wide range of acids, salts and hydrocarbons so that it can be used in challenging environments.
And Technodrain incorporates many other benefits.
Its robust design adds to its sustainable life, while installation is eased with tongue-and-groove joints enabling the connection of multiple channels with a ready-mounted grate.
The new range is designed for surface water management across all construction environments
Its preformed lateral and vertical channel outlets also provide quick-and-easy connection to discharge pipes.
Furthermore, project design is supported by integrated Tee-and Cross-section joints that can adapt the drainage line, enabling control over the accuracy and cost effectiveness of the whole system.
An important additional accessory is the Technodrain sump unit, which can be installed as a terminal unit off the line, or as a central element of two converging lines.
The sump is equipped with an optional anti-odour siphon that can be removed easily for cleaning purposes, and a grating to filter leaves and debris.
Use of the sump allows you to increase the out-flow diameter of all channels up to Ø200.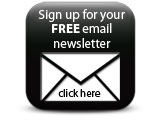 John Carter, head of sales and marketing at Clark-Drain, said: "Both for the contractor and the operator, Technodrain offers technical innovation and a high degree of cost saving, while providing a highly-efficient system for surface water design and management right across the construction project spectrum."
Companies