Clinic first to achieve new energy accreditation
Whitfield Clinic in Ireland first to be awarded ISO50001 energy management accreditation
The Whitfield Clinic in Waterford City has become the first hospital in Ireland, and one of the first in the UK, to achieve the new ISO50001 energy management accreditation.
Working in partnership with Veolia since 2006, the clinic has already made significant reductions to carbon emissions.
Now, with the ISO50001 status, the 13,000sq m private hospital is set to save a further 220 tonnes of CO2 every year – equivalent to taking around 160 cars off the road.
Verified after an independent two-stage audit of energy management systems and future targets, the recognition will enable the onsite Veolia team to deliver more cost and emission savings by identifying new initiatives. This will lead to an enhanced energy performance and improved access to grant funding.
Niall Gleeson, managing director at Veolia Ireland, said: "The ISO50001 accreditation really demonstrates how the Whitfield Clinic has progressed and highlights the advances that have been made so far.
"We look forward to working with Whitfield to further develop the energy management programme and deliver sustainable energy and cost benefits that support the healthcare activities."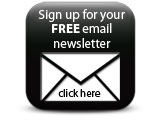 David Beirne, former chief executive of the Whitfield Clinic, added: "Achieving ISO50001 marks a real step forward in our sustainability on site and will help promote greater energy awareness across our staff, shareholders and patients. This, in turn, will heighten our image and allow us to redirect cost savings to improve patient care."
Companies