ES Group secures seven-year property management contract with John Laing
Contract brings together Cambridge University Hospitals NHS Foundation Trust and John Laing as Forum Cambridge LLP
ES Group's property management team has fought off strong competition to secure a seven-year contract with The Forum Cambridge LLP.
The contract relates to a joint venture between Cambridge University Hospitals NHS Foundation Trust and John Laing – forming the Forum Cambridge LLP.
The Forum, a 360,000sq ft facility on the Cambridge Biomedical Campus, will include a 90-bed private hospital let to Ramsay Healthcare; a 198-bed Crowne Plaza Hotel; a 900-delegate conference centre; a postgraduate medical education centre; a GP surgery; and associated retail units. The facility is believed to be the first of its kind.
The three-phase contract includes providing advice to financial close on plans, advice during the two-year construction period including setting up all service charge budgets, and general property management of the completed building for three years.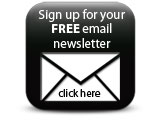 "Winning this contract proves that we are a serious contender with a proven track record in property management," said Poppy Morgan of ES Group's property management team.
Companies