East Kilbride Health Centre completed
Building work on Hunter Health Centre completed on time and on budget
The new £17m Hunter Health Centre in East Kilbride has been successfully completed and delivered on time and on budget.
Commissioned by NHS Lanarkshire, the project was delivered by hub South West, the public-private partnership set up in 2012 to finance and build community projects in Scotland's south west area, including Lanarkshire, Ayrshire and Dumfries and Galloway.
The centre is the second successful handover to NHS Lanarkshire in the past three months following the completion of Kilsyth Health Centre in March.
Constructed by Graham Construction, the new 6,300sq m facility features a large atrium space and provides a range of GP, dental and clinical accommodation and staff office space over five floors.
Michael McBrearty, chief executive of Hub South West, said: "We are delighted to have been involved in this exciting new facility, which involved the significant use of local tradesmen and will no doubt provide people in the area with an improved health care experience."
NHS Lanarkshire chief executive, Calum Campbell, added: "This new state-of-the-art facility will allow our healthcare staff to enhance the first-class care they already provide to the people of East Kilbride.
"As modern healthcare evolves to enable the delivery of health and social care services in community settings, this fantastic facility is ideally equipped to help us do this.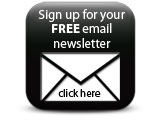 "With a range of services all under one roof, it gives patients easier access to healthcare staff, which can only improve the delivery of community based health care to the local population.
Companies