Harley Street practice installs its first ultrasound system
Private group opens new diagnostic centre
The new ultrasound system will enable the clinic to expand its diagnostic services
The Harley Street Clinic in London has installed an ACUSON S2000 ultrasound system in its new diagnostic centre in Devonshire Street.
The system, from Siemens Healthcare, enables the private healthcare group to provide ultrasound services to patients for the first time.
To be used for general imaging, the equipment gives clinicians the capability to visualise patient tissue in detail, with state-of-the-art high-definition transducers providing further information.
"The decision to install the system at our new centre was made following our positive experience with an S2000 at our primary clinic," said Fiona England, deputy imaging manager at The Harley Street Clinic.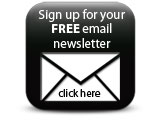 "It is a user-friendly and powerful imaging system that enables us to offer a high standard of diagnostic services to our patients at the new centre with minimal disruption."
Companies