IHSS introduces new service for endoscope sterilisation
New Managed Equipment Service uses a pay per use model, combined with the sourcing and financing of each endoscope
An innovative new service from IHSS, a leading provider of outsourced decontamination and sterile services, looks set to drive down the cost of endoscope reprocessing, and to improve the quality of patient care.
The new Managed Equipment Service uses a simple pay per use model, where customers are charged an agreed fee each time they require an endoscope to be sterilised, combined with the sourcing and financing of each endoscope as part of a contracted arrangement with each customer.
This has the potential to revolutionise the way in which decontamination managers and clinicians approach the growing challenges of endoscope reprocessing. In particular, it changes the way in which critical equipment is funded, moving the cost from capital to operating budgets.
It also eliminates the risks and direct costs associated with instrument acquisition, operation and maintenance, and frees up space, while also creating an environment within which the speed and efficiency of patient service, capacity for future growth and mandatory compliance can all be significantly improved.
'The number of clinical procedures requiring the use of endoscopes is rising fast – at an estimated annual rate of 10-15%, explains Gary Clarke, Commercial Manager at IHSS. 'Combined with continued pressure on hospital budgets, limitations with out-dated and unreliable equipment and advances in the complexity and sophistication of modern endoscopes, this is putting growing strain on existing decontamination and sterilisation facilities.
'Our new Pay Per Use service offers hospital managers and clinicians an innovative, flexible and cost effective way to meet these demands.'
In addition to an improved financial model for hospital trusts, the new Pay Per Use service also allows clinicians to take advantage of the latest technology, which can lead to better patient outcomes. Current NHS funding procedures can make it difficult to upgrade endoscopes until they reach the end of their working life; typically, this is more than five years, during which time there can be radical advances in technology. The use of specialised endoscopes, which require more complex and challenging cleaning procedures, can also be restricted by the fact that SSDs do not always have the appropriate tools or expertise to carry out this work effectively.
The IHSS service gives clinicians access to modern instruments, with the reassurance that they are being reprocessed to the highest standards. To this end, IHSS has a network of decontamination and sterile services centres, which use the latest and fully validated systems that are operated by specialised and highly experienced teams.
Clarke adds: 'We believe that our new Pay Per Use service offers a range of benefits to clinicians and hospital managers alike. It also has the potential to help existing SSD and CSSD teams, who may currently be coping with demand, but lack the resources for future expansion or to deal with recent changes in HTM requirements with regards to the reprocessing of instruments such as choledochoscopes.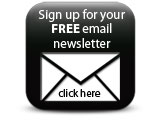 'Outsourcing their workload will free up time and resources, allowing them to meet their statutory duties and focus on areas where they deliver greatest value.'