New Stannah slimline Stairiser SR – biggest welcome yet for wheelchair users
Slimline inclined platform lift fits in tight-squeeze public places
Stannah's NEW Stairiser SR slimline inclined platform lift fits in tight-squeeze public places, improving straight-stair access for wheelchair users, whilst keeping the stairway free for ambulant use.
The Stairiser SR inclined platform lift's discreet, space-saving profile is achieved through its diminutive 700mm x 700mm footprint and fold-down arms. When not in use the unit folds flush against its operating rail for the slimmest profile yet. For added reassurance, battery back-up is supplied as standard.
Together with the Stairiser CR wheelchair platform stairlift for curved stair access, Stannah's inclined platform lifts can be installed where vertical passenger lifts can't, helping public buildings offer an even bigger welcome to wheelchair users.
For internal or external use, both models are fully automatic and easy to use by the wheelchair user and/or a companion, carrying one person seated in a wheelchair or on the seat provided. When not in use the lifts fold flat.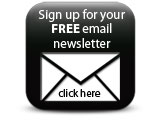 The Stairiser SR and CR wheelchair platform stairlifts are available with different mounting configurations for maximum flexibility in load requirement and building type, and also come in a wide range of platform sizes and finishes. All statutory guidance is met, including the Equality Act 2010.
Companies