New head of corporate health appointed at BMI Healthcare
Alaana Woods takes over as head of B2B and health screening
BMI Healthcare, the UK's largest independent provider of private healthcare, has bolstered its corporate health team with the appointment of Alaana Woods as the new head of B2B and health screening.
Woods joins the B2B team having previously worked as BMI Healthcare's international director, where she developed and grew the hospital group's business operations in the Middle East, Asian and North African healthcare markets.
Prior to joining BMI Healthcare, she worked as a business development manager for Create Marketing, a healthcare marketing company where she was responsible for client strategy.
Her appointment will allow for the continued expansion of BMI Healthcare's portfolio of business-focused healthcare products and refine its service offering to improve the health and wellbeing of employees across the UK.
Known for her communication and relationship skills, Woods will be working closely with BMI Healthcare's health screening departments and hospital executive directors to further improve BMI Healthcare's offering in the UK business market place.
Commenting on her appointment, she said, "This move into the B2B team at BMI Healthcare offers a unique opportunity to further improve, refine and develop our position as the market leader in B2B healthcare provision in the UK. Building upon the success of my predecessors, and with the support of the B2B team, I am confident that we can continue the growth of our market share and help provide businesses leaders and HR managers with the information, advice and care they need to help their employees lead an active, healthy and productive life."
Moving into her new position, she is looking forward to the fresh challenges that lay ahead.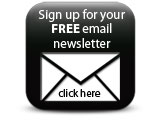 "BMI Healthcare's countrywide network of hospitals and specialist consultants give us a unique advantage in the provision of expert, definitive care for businesses and their employees. I look forward to working with our new and existing clients to redefine the expectation and provision of employee focused healthcare solutions in the UK," she added.
Companies