New mobile with virtual grid for Huddersfield
Digital radiography and X-ray equipment offers enhanced manoeuvrability and precision control
Huddersfield Royal Infirmary recently took delivery of a new Fujifilm FDR Go mobile.
"We chose Fujifilm because the equipment suited our needs and they came in with a good price" said Emma Hurst, general radiology team lead.
"Here at Huddersfield we have worked with Fujifilm CR equipment for many years, which is why we wanted to look at its DR systems.
Virtual Grid was a really big attraction, and the DR detectors and the general movements of the kit were familiar, which made training staff easier."
The Fujifilm FDR Go mobile is lightweight and compact, offering superb manoeuvrability when travelling and precision control of the collimator at the bedside. It is equipped with state-of-the-art D-Evo II detectors which deliver exceptional image quality, low dose and smart design features for easier handling. These include a super lightweight body, waterproofing, antibacterial coating, LED indicators and rounded form to make handling and positioning easier.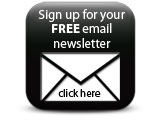 Virtual Grid is the unique Fujifilm image processing technology that is transforming digital radiography. The software is incorporated into the imaging chain, meaning radiographers no longer need to use a physical grid. As well as reducing scatter and producing outstanding images, Virtual Grid can also deliver a 50% dose reduction compared to a physical grid.
Companies