New outpatient department takes shape at private London hospital
Second phase of revamp at BMI The London Independent Hospital underway
One of the new outpatient consulting rooms being built at BMI The London Independent Hospital
The final phase of works to relaunch and refurbish the outpatients department at BMI The London Independent Hospital has been completed.
The new department on the second floor of the hospital offers improved patient waiting areas and consulting rooms to meet the ever-demanding needs of private and NHS patients using the east London hospital.
The development of the outpatients department is the second phase of a three-part development plan, which has already seen £500,000 invested into the hospital in the past year with the hospital's newly-launched physiotherapy department and gym. The new outpatient department offers improved facilities, 19 consulting rooms and bespoke facilities for specialties including cardiology, neurophysiology and gynaecology.
Surroundings are vitally important to a patient's experience and the new outpatients department will deliver a brighter, more spacious and friendlier environment for our patients using the hospital
Work began in May, with the aim of improving the environment for patients, consultants and our staff. The final stage of the hospital's development plan will make further improvements to the ground-floor reception.
"Surroundings are vitally important to a patient's experience and the new outpatients department at BMI The London Independent Hospital will deliver a brighter, more spacious and friendlier environment for our patients using the hospital," said outpatient manager, Kelly Ratcliff. "Feedback from our staff and consultants has been extremely positive and we look forward to welcoming more patients to the hospital over the coming months."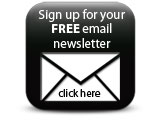 Executive director, Kirsty Baker, added: "For more tnan 25 years, BMI The London Independent Hospital has remained at the forefront of private healthcare at the highest degree of complexity, as well as delivering a vast array of routine treatments for patients who seek internationally renowned expertise. During this time we have seen a massive increase in both the numbers and complexity of the type of patients we treat and this new outpatient development will allow us to continue to deliver leading healthcare services in London well into the future."
New patient lounges are among the facilities in the refurbished unit
Companies