New senior appointment for healthcare architect
James Almond joins team as associate as part of continuing strategy for future sustainability
James Almond
Healthcare design specialists, P+HS Architects, has announced a senior new appointment to its team in Leeds.
Managing director, Joe Biggs, said: "As part of our continuing strategy for future sustainability and strengthening and broadening our scope of service, we are delighted to welcome James Almond to the company.
"James brings a wealth of experience in project management roles across a broad range of sectors including healthcare, housing, commercial, education and retail.
"In his new role as an associate with P+HS, James will strengthen our resource in contract administration and provide additional support to the principal designer role."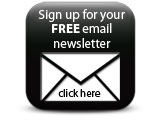 Almond added: "I have known and worked with P+HS Architects for several years. The company is highly respected in the industry for consistent, quality work, creative solutions and a great work ethic and I'm thrilled to be part of the team and looking forward to working with colleagues and clients old and new."
Featured Companies