PegasusLife re-invents retirement living
Connected care solutions support social care development
Connected care solutions are central to the development of Malt Yard
PegasusLife's new Malt Yard development has revolutionised the concept of retirement living, creating homes for life with innovative connected care solutions from Tunstall Healthcare.
The forward-thinking properties are futureproofed to suit residents' lives and to provide extra support in the long-term.
And they are fitted with advanced connected care services and digital platforms from Tunstall to offer a secure, lifetime home that can adapt to changing needs.
This approach avoids the more-traditional communication and support systems, which are based on speech modules and pull cords, in favour of Tunstall's Communicall Vi IP; a connected care system that provides 'behind the scenes' reassurance.
Communicall Vi IP offers a touch-screen contemporary phone and easy internet access, while also supporting the introduction of additional aids such as telecare, apps, and video if required.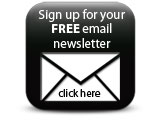 The service is designed to ensure that residents feel safe and secure in their homes, with added security measures such as integrated video door entry systems and social alarm functionality.
Companies