Pocket App develops new app with Breast Cancer Care
App raises awareness of the symptoms of breast cancer
Pocket App has announced the launch of a new 'Breast Awareness' mobile app.
Available immediately on iOS and Android, the app has been designed as an innovative method of engaging with a wider audience via mobile to raise awareness of the symptoms of breast cancer.
The interactive app has been developed in collaboration with Breast Cancer Care, the only UK-wide charity providing support, care and information to people affected by breast cancer. It features a quiz that encourages women to become more breast aware by identifying whether a series of breast changes are the result of breast cancer or not. Dependent upon their answers, women are then provided with information educating them on the signs and symptoms of breast cancer and can share their results on social media to further raise awareness of the app and of the issues surrounding the disease.
By making full use of mobile technology and social media, the app will help to spread the message of breast awareness to a younger audience, with statistics showing that breast cancer is the most common cancer in women aged under 40, and that around 10,000 cases in women aged under 50 are diagnosed in the UK every year.
Jo Wolfe, assistant director of digital at Breast Cancer Care, said: "We are thrilled to launch this fantastic app, which gets across a serious health message in a light-hearted way. Breast cancer isn't just about a lump – it's important that people get to know the other signs and symptoms to look out for.
"With this exciting new digital tool, we can reach key audiences in a way that works for them and make the idea of getting to know and checking your breasts more accessible for everyone."
The Pocket App team worked closely with Breast Cancer Care to meet the brief of an innovative way of digitally promoting the importance of understanding the symptoms of the disease and checking your breasts regularly, while also being entertaining and engaging so that users will want to take part. The app is now playing a key part in Breast Cancer Care's mobile roadshow, which is touring England to spread the charity's message and actively encourage people to take part.
The app marks another project in the charity sector for Pocket App, having previously developed an app for the Commonwealth War Graves Commission to commemorate those who died in the First and Second World Wars, and having also developed My Poppy, an app designed to be the digital face of the Sun newspaper's Poppy Appeal campaign that has recently been shortlisted in the Best Charity/Not for Profit category of the UK Digital Experience Awards.
Paul Swaddle, chief executive of Pocket App, said: "We are delighted to have been involved in this project. Over 55,000 women are diagnosed with breast cancer every year, and so we recognise the importance of developing an app that Breast Cancer Care can use to engage with a wider audience, and to further raise awareness of the importance of checking for symptoms of the disease.
"We are looking forward to continuing our relationship with this remarkable charity, and we hope that there will be more opportunities for the Pocket App team to contribute to its lifesaving work."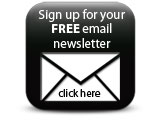 The app can be downloaded for free at Google Play and iTunes.
Companies