Range of multimedia display devices launched by Prestigio
Patient Experience | Technology
Technology combines video and audio streams for the most-effective communication with an audience
Prestigio has launched its new business solution, a range of digital signs and multimedia display devices ideal for business messaging.
The Prestigio Digital Signage range combines video and audio streams driven by an onboard computer for the most-effective communication with an audience. Shaped as either elegant kiosks or wall-mounted video panels, the devices can be placed either inside or outdoors.
"Each Prestigio Digital Signage device features an interactive display, speakers and a PC with the most-popular interfaces and Wi-FI connection within a mix of functional design with installation and service simplicity. We have combined quality with the most-affordable pricing and Prestigio DS media displays are a successful long-term business investment", explained Martin MacNamara, Prestigio UK sales manager.
Prestigio Digital Signage Multimedia displays are a solution in the field of digital out-of-home technologies and are widely used in airports, malls, banks and other public institutions. The core of this business solution appears in a system of real-time multimedia information playback and content management. By means of a powerful media server with special software, or with the help of cloud services, a number of digital displays are integrated into one system that shares media content with an audience. All displays can be managed from a central point. It provides the opportunity to play back actual information in real-time mode as well as present several dynamic promotions on one display.
Prestigio's Digital Signage solution has a range of protected indoor displays that include wall-mounted horizontal panels and kiosks with vertical and horizontal display orientation.
The wall-mounted displays feature screen sizes, such as 22ins or 42'ins and a computer with basic specifications running on Android. Internal kiosks are equipped with 42ins–55ins horizontal and vertical displays and Android and Windows computers. All the displays include full HD resolution (1080*1920), aspect ratio 16:9, view angle of 178⁰ and a lifetime of 30.000 hours. Indoor displays feature optional multi-touch function, secure 4mm tempered glass and a solid aluminium housing protected display for regular use in public places.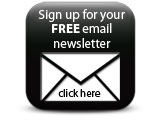 Digital Signage media displays run both on Android and on Windows. An integrated PC gives the possibility of fine tuning of the device whether an Internet connection is available or not. Specialised software facilitates the creation of advertising campaigns in real time that may be shown dynamically on any display chosen by the operator. Also, the software helps to track any possible system failures very quickly.
Companies