Redcentric delivers critical component of Health and Social Care Network programme
NHS Digital awards managed service provider, Redcentric, contract for HSCN Peering
Redcentric has announced one of its most-significant public sector wins to date, with the award of the new Peering Exchange contract which forms the core of the new Health and Social Care Network (HSCN).
NHS Digital has selected Redcentric on an initial three-year agreement with the option to extend for a further three years.
With HSCN triggering the shift in architecture from the current single-supplier N3 network to a disaggregated supplier model, the Peering Exchange will effectively act as a 'super switch' where multiple Consumer Network Service Providers (CN-SPs) will supply connectivity to end users and interconnect their networks at multiple Peering Exchange points to form a single logical network.
Dermot Ryan, HSCN programme director for NHS Digital, said: "We are pleased to have awarded this contract to Redcentric, following a competitive procurement process.
"The Peering Exchange is a critical component of the HSCN infrastructure and the contract is a significant step forward in establishing an HSCN marketplace of assured network services.
"This marketplace will drive competition amongst suppliers, improve consumer choice, support innovation and deliver value for money.
"The Peering Exchange will allow HSCN customers, who are using different network suppliers, to reliably communicate by interconnecting multiple supplier networks.
"It is an important step in the migration from N3 to HSCN and will enable more opportunities for collaboration and support digital transformation which enhances health and social care."
Mo Siddiqi, Redcentric's chief operating officer, added: "We are extremely proud to have been selected to underpin this key NHS Digital initiative.
"Our selection is due to the dedication and quality of our people and built on the foundation of many years of investment in the public and healthcare space.
"We are already one of the largest suppliers of N3 connectivity solutions and set to be among the first wave of new Consumer Network Service Providers (CN-SPs).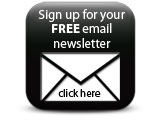 We take our responsibility very seriously and are totally committed to delivering this critical infrastructure and service for NHS Digital as part of our ambition to be the most-trusted provider of network, cloud and collaboration solutions to NHS Digital and the wider public sector."
Companies