Screwfix launches antimicrobial copper light switches
Infection Control | Patient Experience
Hygienic material helps prevent the spread of infection
Screwfix has launched a range of antimicrobial copper light switches and sockets by award-winning British manufacturer, Varilight, making this innovative technology available over the counter, or delivered within 24 hours, for the first time.
The switches are made from solid copper, combining its aesthetic appeal - currently a hot trend in the design community - with inherent hygienic qualities.
Copper rapidly destroys germs that can be picked up, unseen, from frequently-touched surfaces in our environment, potentially causing an illness. These include hospital superbugs, such as MRSA, and viruses including influenza and the winter vomiting bug, norovirus. Fewer germs on surfaces such as light switches mean less risk of infections spreading between people touching them.
Established in 1972, electrical wiring accessory and dimmer switch manufacturer, Doyle & Tratt Products - better known by its brand name Varilight - has twice received the Queen's Award for Enterprise, the UK's-highest accolade for business success, most recently in 2016.
John Doyle, managing director of Doyle & Tratt, said: "I first learnt about copper's properties when we were invited to take part in a trial at Selly Oak Hospital. The trial showed that, although germs can survive on some surfaces for days, or even months, they cannot survive on copper. It looks great, and it's the most-hygienic touch surface. With our UK metal fabrication facilities already in place, using copper to manufacture antimicrobial switches and sockets was a no-brainer."
Copper shares its antimicrobial efficacy with over 500 copper alloys—including brass and bronze - creating a large family of metals collectively called antimicrobial copper. Products such as Varilight's bear a Cu+ mark, showing they are made from approved, solid copper alloys with antimicrobial efficacy backed by scientific research. These hygienic properties last their full lifetime, as there is no coating or surface treatment to scratch off or wear away.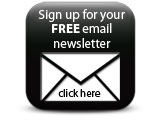 Chris Wells of Screwfix said: 'We are always striving to bring innovative products to our broad customer base, working in partnership with carefully-selected suppliers. In this case, we're making antimicrobial copper products more widely available than ever before."