Teal LifeCare welcomes Sara Jane Farrow in national role
Patient Experience | Technology
National business manager appointed to head up residential and nursing home market
Sara Jane Farrow
Award-winning solutions provider, Teal LifeCare, has announced the appointment of Sara Jane Farrow as National Business Manager.
She will head up the Teal LifeCare brand in the residential/nursing care home market, bringing a wealth of experience having worked within a number of related sectors providing full turnkey, design-led solutions to both corporate groups and independent care home providers.
She joins at an exciting point in the company's development, with the planned introduction of new, innovative furniture designs and added value services, along with new branding and literature to be launched later this year.
The vision is to offer a fresh approach to the market, with design-led and dementia-friendly products which bring a high-end 'hotel look' while maintaining the enhanced properties for serviceability that Teal has built its reputation on. Teal has an established projects team, with a proven track record in supplying and installing stylish, contemporary interior refurbishment and new build projects nationwide.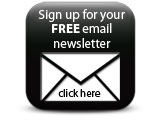 "It's a tremendously-exciting time to be joining Teal LifeCare. I'm looking forward to working with the LifeCare team to develop an innovative brand that will be unmistakably Teal, creating an exciting first impression 'wow' factor while ticking all the boxes for flexibility and functionality," said Farrow.
Featured Companies