Totally Health and My Clinical Coach support national charity alliance
Clinical health coaching specialist becomes a founding member of the Living Well Alliance organised by the British Lung Foundation
Clinical health coaching specialist Totally Health and My Clinical Coach has become one of the founding members of the British Lung Foundation's recently launched Living Well Alliance. The scheme enables the charity's three million website users, Breathe Easy group members and helpline callers to make informed choices in accessing specialist support to manage their lung conditions.
Around 8,000 enquiries to the charity's helpline each year relate to lung condition management, including aids to help people live with their lung disease. Now, patient and carer enquiries about self-management devices, therapies or methods will be signposted to the Living Well Alliance page on the charity's website.
One in five people in the UK has developed asthma, COPD or another long-term lung condition. While the majority of the 40 known lung conditions are not curable, the symptoms can be managed and people's quality of life can be improved. Clinical health coaching is proven to help people with long term health conditions feel more motivated, confident and in control of managing their own health.
My Clinical Coach is part of Totally Health, which also provides the same valuable health coaching services to NHS patients in certain areas of the UK. Totally Health aims to be the champion of health literacy for patients; providing an expert friend so that people can become their own health experts.
Collectively, My Clinical Coach and Totally Health have a vast experience of working with patients with long term health conditions, such as COPD or asthma, via telephone based clinical health coaching programmes. The team of friendly clinical health coaches, all experienced nurses, are available to listen, to understand and to guide patients to improve their outlook and quality of life. My Clinical Coach patients work closely with their own dedicated nurse, to discuss diagnosis, medication and lifestyle factors, ultimately to help them live with and manage their condition.
The Living Well Alliance initiative brings together carefully selected organisations who offer treatments, devices or products that support people to manage their lung conditions. All British Lung Foundation Living Well Alliance members have made a donation to the British Lung Foundation, in order to work with the charity to improve the lives of people living with lung conditions.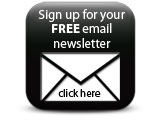 'We hope our new Living Well Alliance will give those who need lung-health support a simple, single access point to some of the best companies in the country and allow these specialist companies to reach more potential customers,' said Jason Cater, Director of Fundraising at the British Lung Foundation.
Companies