Transnasal endoscopy service launched at Cheltenham Racecourse
Partnership between Vanguard Healthcare and Prime Diagnostics brings services into the community
Ian Gillespie, chief executive of Vanguard Healthcare, with Karen Nevin, the first patient at the new endoscopy clinic at Cheltenham Racecourse
Cheltenham Racecourse has become the unlikely setting for the launch of a new direct access endoscopy service aimed at meeting the growing demand for diagnostic investigations.
NHS Gloucestershire has commissioned the service from Vanguard Healthcare and Prime Diagnostics and it treated its first patient - 46-year-old Karen Nevin of Honeybourne in Worcestershire - last week.
The clinic opened in the wake of a 50% increase in demand for gastro-intestinal (GI) endoscopies over the past four years. This will be boosted by a further 75% increase predicted over the next four years, according to The Joint Advisory Group on GI Endoscopy. Annually, 500,000 endoscopies are carried out in the UK.
During the procedure, which Prime Endoscopy helped to pioneer in the UK, a thin tube known as a gastroscope is passed through the nose into the stomach. Traditionally, the procedure has been carried out through the mouth, but this approach can have side effects, such as gagging and nausea. Transnasal investigations also require no sedation.
Nevin was treated after experiencing sensations and a lump in her throat when swallowing, which led her to book an appointment with her GP. After taking a course of tablets, she was referred to the mobile endoscopy suite where she had the procedure only two weeks after the appointment was booked.
She said: "I was delighted by the speed of the new service as it meant I could be seen within two weeks of booking the appointment, rather than waiting much longer to be seen elsewhere. As a result of being examined at Cheltenham Racecourse, it meant I didn't need to travel into central Cheltenham or to another hospital much further afield.
"The unit itself was very clinical and hospital-like, so much so that it was easy to forget I was actually at the racecourse. The staff were particularly reassuring as I was very nervous beforehand and anxious to quickly receive a diagnosis, so they talked me through the whole process to ensure I knew what was happening. Luckily no abnormalities were found during the procedure."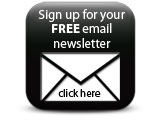 Nevin is the first of around 2,000 patients expected to be seen by the racecourse team during the 12 month contract.