Veolia Water Technologies' 'Vision of the future'
Veolia launches Vision - a smarter water management customer portal
Veolia Water Technologies has launched its new customer portal – Vision.
Vision is a totally-secure, easy-to-use portal that allows customers to manage the servicing of their water treatment systems more efficiently, including multi-site locations. It's also an instant single point of access for all documentation related to the customer's water treatment system, including datasheets, manuals, order details and service reports. It even allows its customers to book a service engineer and renew a service contract, all at the touch of a button.
Those customers whose water treatment system is critical to their business operation can also upgrade to Vision Air.
This enhanced platform puts the control in their hands, giving them the capability to monitor their water treatment system remotely. Running on the same platform as Vision, Vision Air gives customers even-more-intelligent information about their water treatment system. Remote status and performance monitoring of critical parameters such as flow, pressure, temperature and conductivity can all be accessed via the portal; any time and from anywhere – all you need is internet access. Trends and alarm reports are also available, and Vision Air provides full alarm management for pre-emptive maintenance and emergency support, putting smarter water management at the customer's fingertips.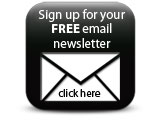 Veolia developed Vision Air in partnership with Sierra Wireless, the global leader in M2M connectivity with a proven track record in providing safe and secure data connection for the financial services, automotive, energy, healthcare, scientific and many other industries where secure communication is a core requirement.
Companies