VitalPAC passes 100 million milestone
Clinical decision support system has made more than 100 million electronic patient observations
The VitalPAC clinical decision support system has passed the 100 million electronic patient observations milestone.
The system has grown rapidly since its launch in 2005 to become the industry standard product of its type. It is now used in 600 wards across 45 hospitals with over five million sets of observations being collected each month.
The rate at which data is gathered by VitalPAC is set to increase with the rollout of a more-powerful VitalPAC Doctor product.
The company has asked Sir Liam Donaldson, former government chief medical officer and a global expert on patient safety, to examine the potential to analyse this unique dataset to save lives of seriously-ill patients. His recent study of patient safety-related deaths in the NHS found a third were attributed to failure to properly manage the deteriorating patient.
VitalPAC data has already been used to help create the Royal College of Physicians National Early Warning Scoring (EWS) system, which is now used across the NHS and beyond to identify patients at risk of deterioration.
Peter Greengross, medical director at The Learning Clinic, said: "I am extremely proud of what The Learning Clinic has achieved over the past 10 years. VitalPAC Nurse has grown from a standing start to be the most-widely-used system of its kind and the data that has been collected has been used to help improve patient safety across the NHS and around the world."
VitalPAC Doctor is used by doctors, senior nurses, and specialists such as infection control teams. It provides real-time visibility of who and where patients under their care are and a complete picture of their clinical condition in real-time on an iPhone, iPod or iPad.
This allows clinicians to prioritise their workload by focusing on the sickest patients through automatic alerting should a patient's EWS suggest they are at risk of deterioration. The 'close the loop' system allows them to provide instructions and guidance back to ward staff with all actions being recorded automatically, creating a complete audit trail. Clinician downtime is minimised because patient's test results are automatically fed into the system, meaning the doctor can remain mobile and patient facing, rather than having to find and log into a workstation to find this information.
Because information about each clinician's patient list is held electronically and is always up-to-date, the VitalPAC Doctor system enables safer, more-rapid and complete handovers, either at shift change or between specialist clinicians for advice or treatment.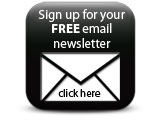 Alistair Hayter, VitalPAC Doctor product manager, said: "We have worked with clinicians who told us that sometimes handovers are not as safe as they could be and that they lack the tools to ensure they are working as efficiently as possible. We have designed the new VitalPAC Doctor in response to these needs and as part of our quest to help hospitals to deliver safer, smarter healthcare."
Companies