Work completes on One Penny Lane medical facility
Iconic building transformed into new facility for Spire Hospital Liverpool
Initial building work has been completed on a state-of-the-art medical facility at number one Penny Lane.
Building contractor, Lindrick Construction, has spent the last six months refurbishing the iconic Victorian sandstone building, in the street made famous by The Beatles, into a new medical facility for Spire Hospital Liverpool.
The building is in a Conservation Village area, so the renovations have had to comply with this while making sure it serves its purpose as a medical facility.
The new centre will house nine consultation rooms, two treatments rooms, a dermatology and cosmetic unit and the Liverpool Eye Centre. It will also house a private GP service led by TV doctor, Dr Arun Ghosh.
Every aspect and detail of the exclusively private clinic has been thought of to give patients the bespoke private experience, and the building has been linked to the main hospital via a glass corridor.
Alison Peake, director at Spire Hospital Liverpool, said: "The initial building work is now complete and we are now just going through the process of preparing to open the centre.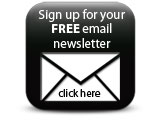 "The new facility has been refurbished to the highest standards and gives us the space to expand the hospital and the services we offer. The Liverpool Eye Centre, in particular, will be a major new facility being launched by the hospital and should be one of the leading eye centres of its kind in the North West."
Companies