Young people to inspire artwork at Forth Valley hospitals
Arts project to reduce fear and maximise recovery
Bright ideas from young patients could soon help tots and teens feel better in Forth Valley hospitals.
Over the next few months a new children's art project is expected to result in comforting swirls of colour, texture and writing on walls and ceilings as part of a move designed to reduce fear and anxiety and maximise the recovery process.
Earlier this year Artlink Central, along with artist Sharon Quigley, asked youngsters in Forth Valley Royal Hospital what they would choose to put on their own 'virtual shelf'. This resulted in four main themes - a journey, nature, music and typography. Now these ideas will be put into practice through decorative art which will then be displayed in ward corridors and dedicated children's bays in theatre and the emergency department.
Once the range of imagery has been finalised, a designer will be commissioned to turn the concepts into what are known as printable graphic 'decals', designs prepared on special material which can then be attached to walls and ceilings, but easily removed when necessary for cleaning and maintenance.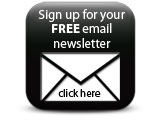 Although the displays will initially be mounted at Forth Valley Royal Hospital, it is hoped they can also be adapted and used in the young people's waiting areas at Clackmannanshire Community Healthcare Centre and Stirling Community Hospital. This would provide visual continuity between children's services across the whole of Forth Valley.