AECOM appoints new technical director
Adam Bradshaw joins healthcare, science and higher education team
Adam Bradshaw
Infrastructure firm, AECOM, has appointed Adam Bradshaw as technical director to lead solutions for the healthcare, science and higher education sectors in civil and structural engineering disciplines.
He joins AECOM from BDP where he was engineering director.
His new role serves a growing market where the co-location of healthcare, science and higher education buildings is increasingly sought by clients.
His ethos of collaborative design, combined with expert structural engineering solutions for building function and aesthetics; will further strengthen AECOM's offering.
And he will play a pivotal role in shaping projects from the start, ensuring the design meets the needs of all stakeholders, and providing engineering excellence within the sectors.
Richard Mann, healthcare and science sector leader for UK & Ireland at AECOM, said: "Delivering successful projects means the best technical input into the design is needed from the very beginning.
"Adam will steer projects at their formative stages, heading off engineering challenges and using his cross-sector expertise to put everyone – from patients to scientists to students – at the heart of AECOM's designs."
Bradshaw added: "AECOM's clients require complex facilities which demand not just technical expertise, but innovative thinking.
"This is an exciting opportunity to deliver projects with a legacy which will serve our clients not just today and tomorrow, but for the entire lifecycle of the building."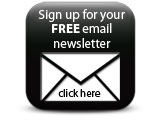 Projects AECOM is currently working on include leading the design team on Oriel, the world-leading eyecare centre proposed by Moorfields Eye Hospital, the UCL Institute of Ophthalmology and Moorfields Eye Charity.
Companies