Canon redesigns OCT averaging technology to better visualise retinal disease
Canon Europe launches new software for OCT angiography
3D OCT-A imaging
Canon Europe has launched new software for OCT angiography (OCT-A) technology.
The solution, designed for use with the OCT-HS100, will provide eye care professionals with enhanced digital retinal imaging.
The version's key feature includes the introduction of the new Flow Fusion Technology for OCT-A. This addition uses the unique 3 micron optical resolution of the OCT-HS100 to deliver unsurpassed 3-D imaging with high contrast, and more-efficient data analysis, giving eye care practitioners access to further diagnostic information leading to better-informed diagnoses.
Tom Jacques, director of Canon Medical Imaging Group (MIG), said: "Canon has been at the forefront of innovation in ophthalmic diagnostic equipment design since 1976. Our motivation is to improve patient care by providing health professionals with an excellent user experience and we are delighted to now introduce these new functionalities that will contribute to the early diagnosis of retinal diseases by eye care professionals."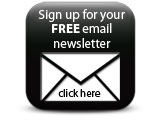 Improved functions for OCT and OCT angiography include:
Flow Fusion Technology which utilises real-time tracking control and a special repeat acquisition mode to capture consecutive scans at a precise position. Combining the data of multiple OCT-A acquisitions to greatly improve image quality
More-detailed visualisation of the superficial, deeper, inner retina, mid-retina, outer retina and chorio capillaries
Image quality improvement, allowing the detection of weak blood flow signals which would otherwise have been excluded from examination data
Projection Artifact Removal tool for enhanced detection of Choroidal Neo Vascularisation (CNV), a leading cause of visual loss
A new optional Mosaic function that can create large panoramic OCT-A images up to 17.5 mm wide, requiring no more than a quick 5 single wide scans
An artist's impression of combining the data of multiple OCT-A acquisitions to improve image quality
Companies