IT firm wins two contracts for blood tracking systems
MSoft eSolutions to roll out solution at hospitals in South and South West
MSoft eSolutions has won two contracts with NHS hospital trusts to deploy its electronic blood tracking system.
Brighton and Sussex University Hospitals NHS Trust and Royal Cornwall Hospitals NHS Trust have selected the Bloodhound solution for three principal hospitals in the South and South West.
Brighton and Sussex's system is planned to go live on 1 June; an implementation process of just weeks compared to the industry norm of several months.
The system will include fridge lockdown kiosks and training kiosks as well as bedside and phlebotomy modules.
In a first for MSoft, the trust has also asked the company to provide a dedicated on-site member of staff to help oversee all aspects of implementation, support and training.
In Cornwall, the contract covers the installation of fridge lockdown kiosks on the main Royal Cornwall Hospital site as well as community hospital software designed specifically to allow the main hospital pathology laboratory to reach further into the community and enforce strict blood rules.
The Bloodhound system controls access to and from all blood fridges, while the bedside management system allows each bar-coded blood unit to be matched with the patient's bar-coded electronic wristband in a matter of seconds. The systems provide further enhanced security and safety by ensuring only approved staff are allowed to access blood.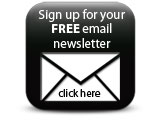 Matt McAlister, managing director of MSoft eSolutions, said: "Trusts like that in Cornwall cover an enormous area providing services to more than 500,000 people across the county and the Isles of Scilly as well as the high numbers of tourists who regularly visit the region. They need to know that the technology they invest in will provide them with the sophisticated, efficient and, most importantly, secure and safe systems they require."