Interserve sells half its stake in UCLH PFI project
The CFIG Fund buys into scheme for £35m
Interserve has sold part of its stake in the University College London Hospitals PFI project for £35m.
In a complicated three-step deal, the company first sold half of its previous 33% holding in the building to the CFIG Fund, part of Credit Suisse. It then exercised its pre-emption rights in relation to 80% of Balfour Beatty's 33% holding, the funding for which was provided by Interserve and the CFIG Fund in equal proportions. The CFIG then exercised its option to purchase Interserve's share of the pre-empted stake.
The upshot of the move is that Interserve has generated £35m in cash and retains ownership of 16.7% of the PFI project, which was completed in 2008 at a cost of £422m.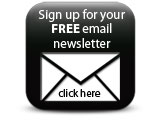 The sale implies a discount rate of under 6% and will have a non-recurring 2012 profit impact of £30m.