New 'Now NHS' mobile app launches
Software will bring more-accessible healthcare to over 15 million patients with chronic care conditions
Now Healthcare Group (NHG) has announced the launch of a new primary healthcare and pharmacy platform, Now NHS.
Through working with NHS officials, surgeries and practices, Now NHS will be able to deliver more-accessible healthcare to over 15 million patients with chronic care conditions - and it's completely free of charge via a new primary care mobile app and online service. >
Features will include helping people manage medicine usage and repeat prescription services with free delivery, to a chat facility to connect patients to GPs and nurses.
Chief executive and founder of NHG, Lee Dentith, said: "We are proud to be introducing what is truly a game-changing platform for the healthcare industry.
"By providing access to convenient healthcare and medicine delivery, Now NHS will empower people to manage their own healthcare through our technology.
"This should reduce the strain on our country's increasingly-overstretched CCGs, surgeries and GP practices."
The model is completely free and scalable due to its technology and having no estates requirement.
"It is aligned with the improved delivery of the NHS framework and supports the NHS Five Year Forward View implementation."
Set to launch later this month, it is backed by a media campaign which targets specific chronic care patient groups.
Dr D Jawahar of the Manor Park Medical Practice, said: "As a GP and federation chair, we fully support innovation and it is great to see what can be achieved when the NHS and the independent sector combine forces to improve patients' lives."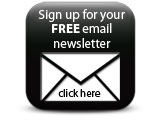 The service aims to benefit both the health service and its patients, ensuring cost-effective use of NHS urgent care is in place, lowering the number of face-to-face consultations, and reducing dependence on acute urgent and emergency care in hospital.
Companies