Patient flow system supports outpatient transformation at Colchester Hospital
Colchester Hospital University NHS Foundation Trust adopts patient flow technology from Intouch With Health to improve outpatient services
Colchester Hospital University NHS Foundation Trust has invested over £210,000 in new patient flow technology to support its outpatient transformation strategy.
The investment will see the trust go live with patient management software, including an electronic patient dashboard that will allow its staff to track the location and status of patients over the duration of their care.
Further additions will see the introduction of an electronic recording system for patient appointment outcomes as the trust looks to replace paper forms and reduce manual data input.
The hardware and software solutions will be delivered by Cirencester-based patient flow management specialist, Intouch with Health.
Darren Atkins, associate director of IT at the trust, said: "In order to support our outpatient transformation strategy, we have chosen to deploy a fully-integrated patient flow management solution encompassing self-service patient check-in, an electronic patient calling system, and electronic outcome recording in certain outpatient areas across the trust.
"The solution will enable patients to register their arrival in the clinic, as well as view and update information, or provide their demographic data. Electronic patient calling will enable clinical staff to call patients directly from consulting rooms and clinic rooms by activating calling on display screens."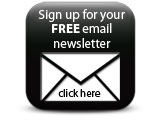 He added: "The solution has been integrated with our System C Medway patient administration system (PAS) to ensure that patient information and records are instantly updated, and that no data is 'lost' between the check-in kiosks and our PAS."
Featured Companies