Patient studies underway for cone beam CT systems for orthopaedic imaging
Carestream expands into new imaging modalities
Carestream is expanding into new imaging modalities, including cone beam CT.
Patient studies will help guide Carestream's development of cone beam CT (CBCT) systems for orthopaedic imaging at hospitals, clinics and sports medicine providers.
Cone beam CT systems use less radiation than traditional CT; they are compact and affordable and can be used in a wide range of facilities.
Carestream is exploring the benefits of CBCT technology for capturing images of patient extremities including weight-bearing images of knees, legs and feet, which are of particular interest to orthopaedic and sports medicine specialists.
"We are expanding our proven expertise in radiology with new systems and research aimed at addressing unmet needs in the orthopaedic markets," said Jianqing Bennett, president, digital medical solutions at Carestream.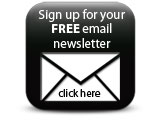 "Our development staff is working with clinical experts and leading healthcare providers to develop new features and functionality that enhance patient imaging in these areas."
Companies