Polar expands anti-ligature window range
Building and Design | Mental Health
Trio of solutions for high-secure facilities
Polar (NE) has further expanded its range of innovative anti-ligature windows for the healthcare market.
Working directly with health trusts, and after six years of development and extensive testing, many of these windows are already in successful use across secure mental health facilities throughout the North of England.
Polar now has three window types within its specialist anti-ligature range: the Tyne Secure, Humber Secure and Wansbeck Secure.
Between them these innovative units offer a choice of internal or external horizontal sliding sash with a flush internal face, and multi-position double shoot bolt single key locking, including side hung mesh sash or secure removable mesh system for safe glass cleaning.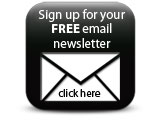 All windows in the Polar anti-ligature range offer maximum safety and security, while at the same time maximising natural light and providing ventilation as required, along with a welcoming and calming environment. All are built to withstand severe and sustained attack from inside or outside.
Companies