Have you got what it takes?
Building and Design | Facilities | Patient Experience | Technology
Entries sought for 2015 Building Better Healthcare Awards
Entries are being sought for the 2015 Building Better Healthcare Awards.
This year there are 25 trophies up for grabs across five categories: Building Design, Products, Patient Experience, Estates and Facilities Management, and a Special Class.
The Building Design category reflects current activity within the marketplace, with the emphasis shifting to more community-based services, such as care and nursing homes, end-of-life facilities, and dementia care units.
This year will see awards for the following: Best Acute Hospital Development, Best Primary Care Development, Best Mental Health Development, Best End-of-Life Care Development, Best Supported Living Development, Best International Design, Best Dementia Care Development, and Best Sustainable Development.
In the Estates and Facilities Management class we will be recognising the individual and team efforts that go into ensuring the healthcare estate runs smoothly. Trophies will be available for: Estates Team of the Year, Facilities Team of the Year, Best Estates Improvement, Best Financial Improvement in Estates and Facilities, and Best Facilities Improvement.
As in previous years, the Patient Experience category will acknowledge improvements to interiors and exteriors that enhance facilities for patients, and will cover collaborative arts projects.
The Products category features awards for: Best Building Fabric, Best Internal Building Product, Best External Building Product, Best Utilities and Services Product, Best Furniture Product, and Best Communications or IT Product.
Entries should be made by June 28, 2015, via our online entry system. Click here for details.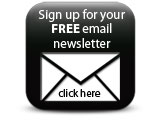 The judges will meet in the autumn to choose their winners and they will be announced at a plush awards ceremony on 4 November at The Brewery in central London.