VINCI Construction UK Selected as Preferred Bidder for Royal Free Charity Institute of Immunity and Transplantation (IIT) Building
VINCI Construction UK has been selected as preferred bidder to construct the new Institute of Immunity and Transplantation (IIT) facilities
VINCI Construction UK has been selected as preferred bidder to construct the new Institute of Immunity and Transplantation (IIT) facilities, Hampstead Heath, London; to be known as the Pears Building.
Planning permission was minded to grant by Camden Council on 19th February subject to a S106 legal agreement.
The £42 million building is a partnership between the Royal Free Charity, the Royal Free London NHS Foundation Trust and the University College London (UCL) and will be constructed adjacent to the existing Royal Free Hospital.
As well as the research facilities, the Pears Building will include patient accommodation, the Royal Free Charity's offices and a 56 place car park for patients and visitors.
Scientists at the IIT will carry out research into immune-related conditions such as leukaemia, type 1 diabetes and HIV as well as clinical trials. Scientific breakthroughs have already been made by IIT researchers and their work could bring benefits to thousands, if not millions, of patients across the world.
The new facility will be the first of its kind in the UK.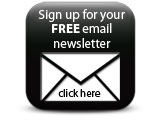 Construction work is expected to begin in the spring and to finish in 2017.
Companies